Managing and Building Remote Teams Effectively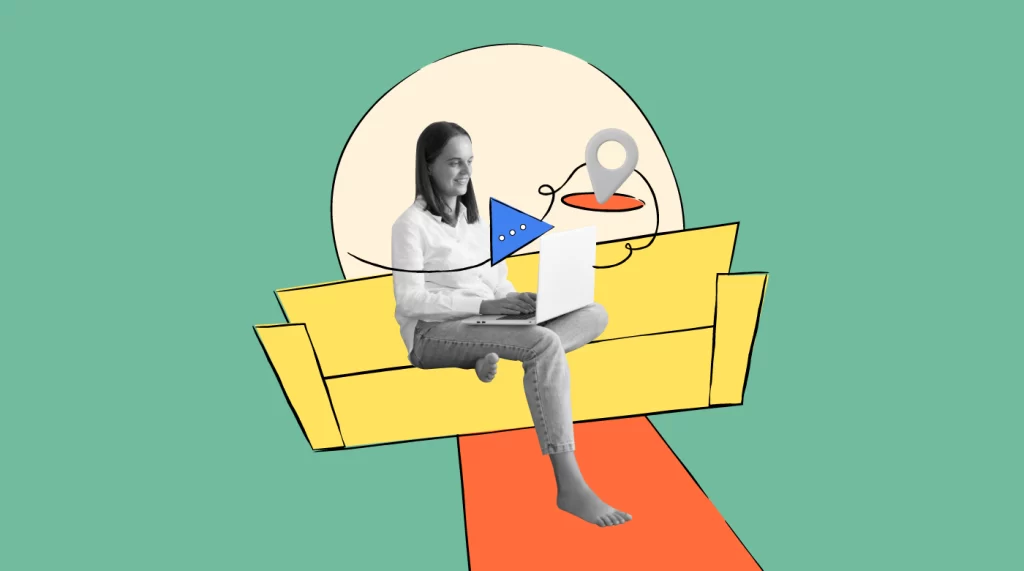 Manage and build remote teams requires shifting in your managerial styles. Exemplary remote managers proactively inquire into career goals of employees in their reports and regularly discuss how these goals are being accomplished through 1-on-1 discussions.
Building relationships among team members is also vital. You can do so through daily video meetings and activities such as group-based games or icebreakers online.
Establishing the Right Culture
Company culture is an ever-evolving set of beliefs, practices, and habits that define an organization. Maintaining this can be challenging in remote work environments where employees hardly ever interact directly with management in person.
Establishing a productive remote work culture is integral to your team's success. Whether working remotely long term or during a pandemic like COVID-19, creating an inclusive work culture ensures everyone feels like part of a unit.
Launch off right by clearly communicating your company values to remote teams. Encourage employees to share experiences that align with those core values of your company. Be sure to practice empathy and actively listen during business calls so as to reinforce them further.
Communicating Openly
As the manager of a remote team, it's vital that everyone involved have an open channel of communication between members. This applies whether all employees are fully remote or include both on-site and remote workers.
Failing this, employees often rely on vague or unclear information, leading to disgruntlement among colleagues and possibly project bottlenecks and other complications.
There are various tools that can help improve team communications. These include chat apps, synchronized calendars, and meeting management software.
As part of their efforts to foster open communication, managers should provide praise when someone performs outstanding work or overcomes a challenging task. Furthermore, empathy and support should always be available when someone needs assistance.
Setting Expectations
Managers and supervisors who manage remote workforces must know how to set goals for their teams. A lack of face-to-face communication may cause productivity issues and prevent you from driving results effectively.
Remote team members need the ability to collaborate in real-time and access all project data easily. A cloud-based document management system such as Box, Dropbox or G Suite makes this possible.
As part of your onboarding process, it's essential that you discuss how best to communicate and set expectations with your remote team. This may include setting frequency checks with team members as well as discussing topics that are off limits in discussions. In addition, ensure all team members have easy access to project documentation through shared calendars or project documents.
Providing the Right Tools
If you're serious about managing remote teams, make sure all employees have access to the tools necessary. This should include communication platforms, cybersecurity measures, file-sharing programs and collaboration software – everything they require for efficient work.
Team members need tools that enable them to remain focused and productive; using the Pomodoro method of working (25-minute blocks followed by short breaks) may help employees stay on task and avoid distractions.
Trello project management tools are an invaluable way for remote team members to stay on task. Utilizing its kanban-style design, Trello makes it simple for everyone involved in seeing what tasks are being worked on at once – you can even use Trello for daily stand-up meetings so everyone can share progress updates and ask any pertinent questions without interruption from outsiders.
Building Trust
Maintaining open communication channels is the cornerstone of building trust, including setting clear goals, providing feedback regularly and encouraging collaboration. Furthermore, this approach requires measuring employee performance on deliverables rather than physical presence.
Remote workers may feel disengaged from company culture and the team. To overcome this feeling of alienation, make an effort to plan group activities such as virtual pet hours (introducing your animals via video conference is an awesome idea!) or other fun icebreakers that enable people to connect on an individual basis.
As part of your training for remote work environments, it's also helpful to offer tips for staying productive. One such strategy could be using a Pomodoro timer with 25-minute working blocks followed by short breaks.
About Author